Scoot's Guitar Garage is temporarily closed as Scoot is on the road. All appointment slots now full. Please re-visit this page in the autumn (2022) for further up-dates to garage opening times.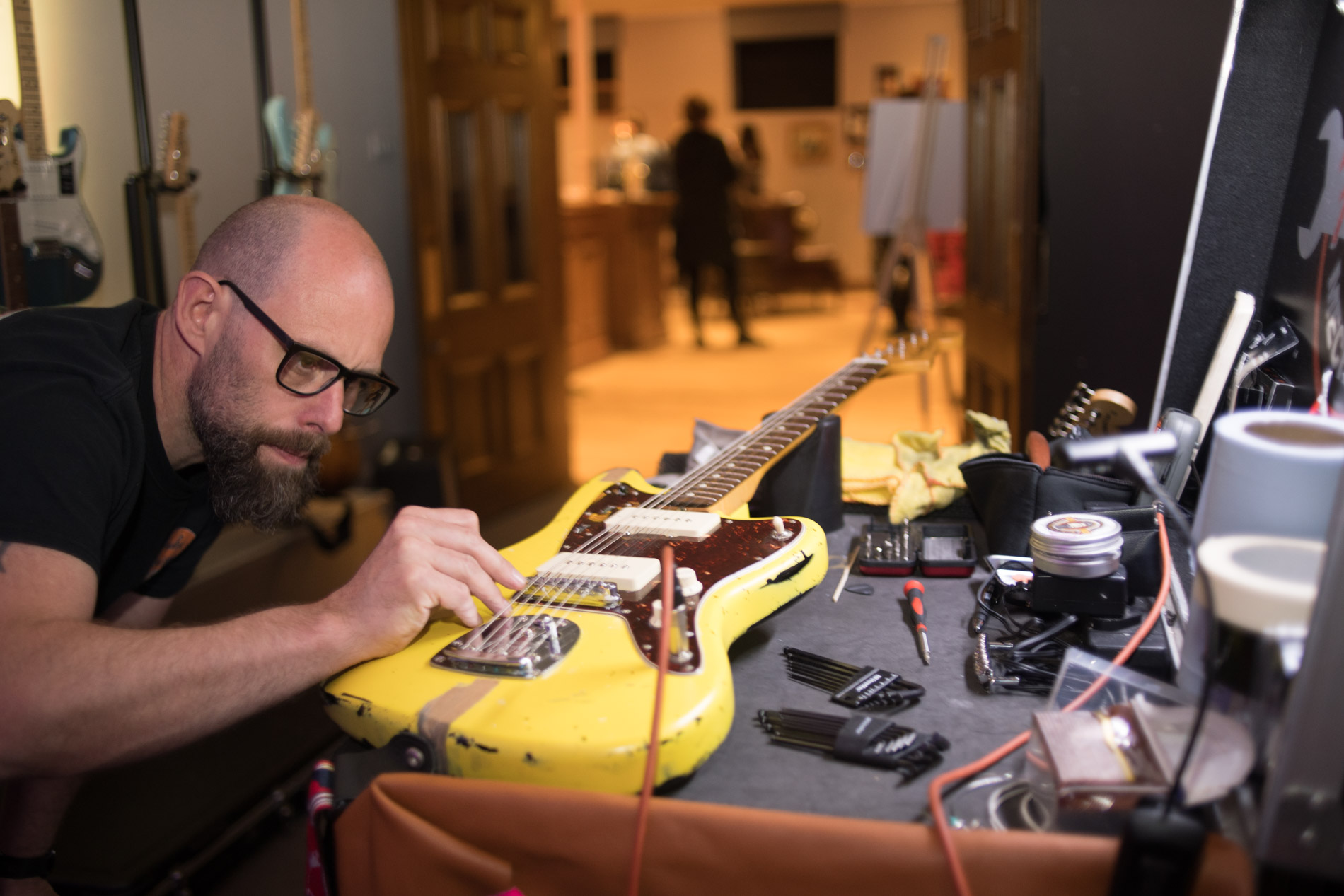 Guitar MOT – Making your guitar roadworthy
Brand new guitars (which leave the factory with only a basic setup) and older guitars will benefit greatly from a professional set-up so they perform well and allow for a better playing experience. Scoot will discuss your preferences and playing style with you prior to carrying out any work.
Your guitar will be set-up, adjusted and fine tuned to get it feeling and sounding its best.
~ Make your guitar your own ~
A full, professional, custom set-up by Scoot includes:
Careful removal of old strings
Check frets for wear and tear and reseat any loose ends
Fret ends are dressed smooth for optimum playing comfort and frets deoxidised and polished
Fret board cleaned and conditioned
Restring with new strings (gauge of your choice)
Truss Rod adjustment to desired relief
Action set to customers preference- string height adjusted at top nut and bridge
Check and adjust intonation as necessary
Adjust pickups to desired height
Components & electrics checked and cleaned
Screws, nuts and bolts tightened
Guitar body and neck cleaned and polished.
Price £70 + strings.
All products (e.g. abrasives, oils and waxes) used are of the highest quality.
Guitar Services
Fret dress
levelling & recrowning of frets plus a professional set-up (as above).
Guide Price from £120
Full Refret
Existing frets are carefully removed
Fret slots are cleaned and the fretboard is prepared and levelled
New frets are installed, levelled, crowned and polished. All by hand.
Followed by a pro set-up.
Guide Price from £250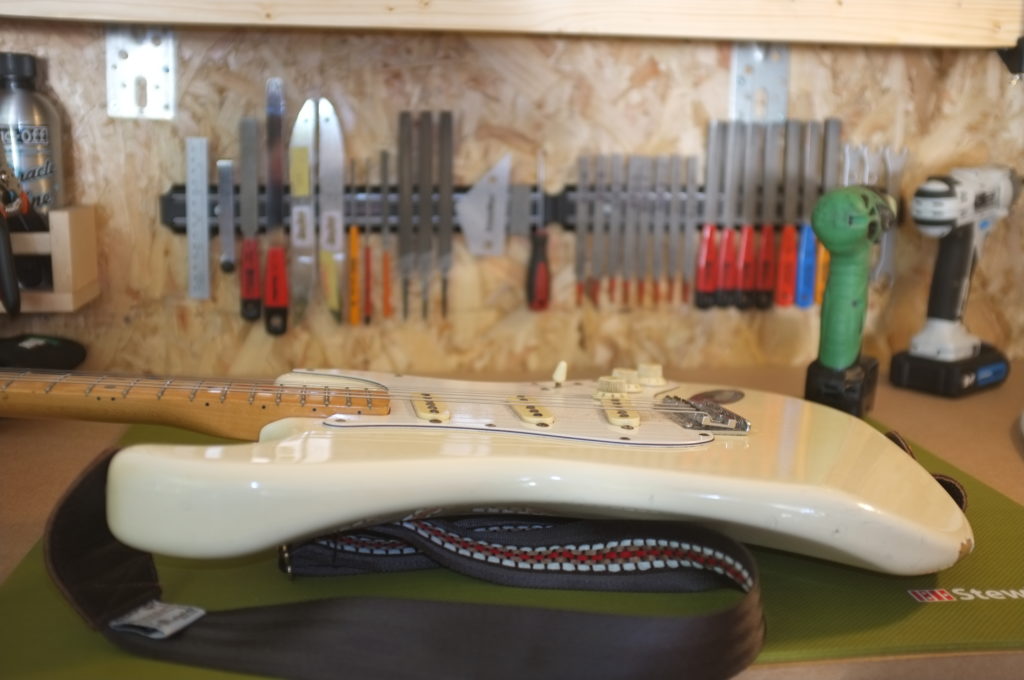 Scoot can help with various guitar repairs and upgrades such as:
Bone nut replacement (£60)
Replacing broken wiring
Headstock breaks & cracks
Loose struts
Electronics upgrade
Every case is different, please contact Scoot for prices.
Scoot's Breakdown Recovery Service
Got a gig tonight?
At a rehearsal or session?
Need an on location* problem solved ?
*location within 40 miles of Swindon (SN3) Call out fee applies.
---
Accepted Payment Methods
Cash
BACS transfer
Online credit or debit card payment (Visa, Mastercard, American Express, Apple Pay and Google Pay)